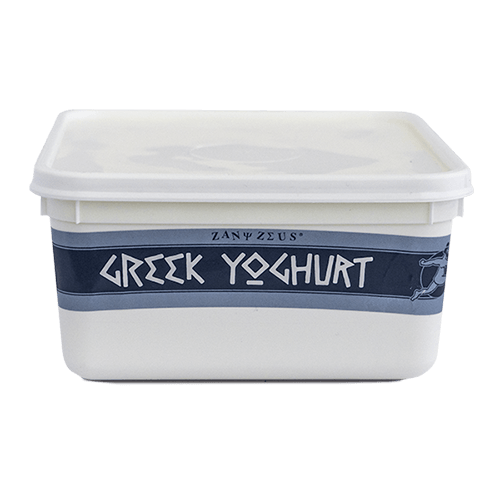 A firm favourite at every feast of the gods, this is Greek yoghurt the way it's meant to be. No stabilisers, no artificial thickeners. Just milk, cream, culture and time (kind of how mum raised us). It's lovingly strained to within an inch of its life, to produce the thickest, richest, creamiest yoghurt ever.
Enjoy our traditional Zany Zeus Greek yoghurt over your breakfast cereal or with a slice of cake. Or just straight off the spoon (recommended). Add it to any soup for a creamier, richer taste sensation.
Our Greek yoghurt won a gold medal in the 2021 NZ Champions of Cheese Awards and a silver medal in the 2022 NZ Champions of Cheese Awards.
Sizes available: 400g and 1kg (Catering)
Nutritional Information
Ingredients
Cow's milk, cream, non-fat milk solids, culture.