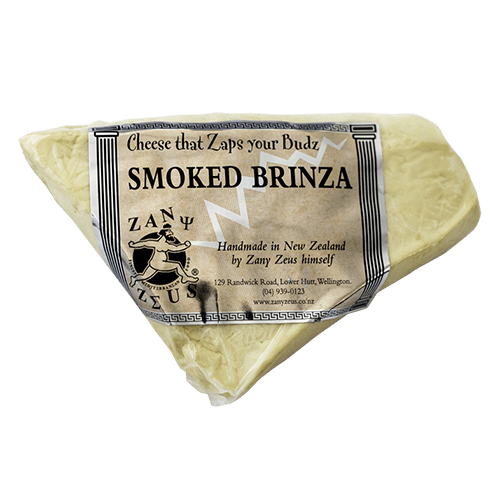 We've made this Eastern European style cheese our own, by lightly smoking it in New Zealand Manuka shavings.
Our smoked brinza cheese stands up to big, meaty flavours, so don't be shy about serving it with stewed meats, salami and sausages. This one will wow every seasoned, full flavoured, smoky cheese lover. Opa!
Size: 100-125g
Nutritional Information
Ingredients
Cow's milk, salt, natural rennet, culture, natural smoke.