Categories
What are the standard opening hours of the Zany Zeus retail shop?
Our Zany Zeus cheese shop in Moera is temporarily closed. To get your favourite Zany Zeus products please see our stockists page or order online.
How are your products packed for delivery?
All products are delivered fresh and chilled in either Chilltainers or polybins. We take care to ensure your order is well packed with reusable icepacks and is well sealed and stored while on route to you.
We will endeavour to use Chilltainers where possible, but there may be instances where we have to use polybins to protect the integrity of the product. We will eventually phase out polybins once we know that you are getting our product in perfect condition.
This guarantees our products will always arrive to you in the highest possible standard.
All cheeses are hand crafted; weights will vary. Orders will be made up as near as possible to the requested amounts.
Please note that actual product packaging may differ from that as shown on the website.
When and where do you deliver?
We deliver to all major towns and cities within New Zealand. We only deliver within city/town limits and do not deliver to Post Office Boxes, rural addresses and Waiheke Island.
Orders placed after 10am Thursday and on Friday and over the weekend will be dispatched on the following Tuesday. This is due to non-delivery during the weekends and some courier depots not having refrigeration options. We aim for next day delivery for the Wellington Region and North Island and 2-day delivery for the South Island. Please allow 1-3 working days delivery time in case of delays.
Who does your deliveries?
We use CourierPost to deliver our goods. We use non-signature required tickets, unless the goods are going to a business address. We use non-signature required tickets for home addresses as we would rather your cheese be left at your door rather than going back to the courier depot. As CourierPost are a courier company we cannot provide a set time for the delivery of your goods.
You can contact them on 0800 268 743 or view their website www.courierpost.co.nz
You will be emailed a tracking number when your order is dispatched to you to enable you to track your delivery if required. Please include an email address or contact number so we can supply this information and notify you of any delays.
If you have not received your order by 4pm on the due day please contact us on websiteorders@zanyzeus.co.nz and we will help you locate where your delivery is.
What are the delivery costs?
This depends on where you are located, and the amount of goods ordered.
We offer discounted shipping for orders over $50.
All orders over 10kg will need to enquire about delivery cost by contacting websiteorders@zanyzeus.co.nz.
Do you provide rural deliveries or Saturday deliveries?
No rural deliveries or Saturday deliveries under any circumstances.
What happens if I enter the wrong delivery address?
Incorrect selection of delivery area may delay your order, or incur additional costs before the order is released for delivery. If you are unsure if you meet the Wellington Region delivery option, please refer to the map below or click here for an interactive map.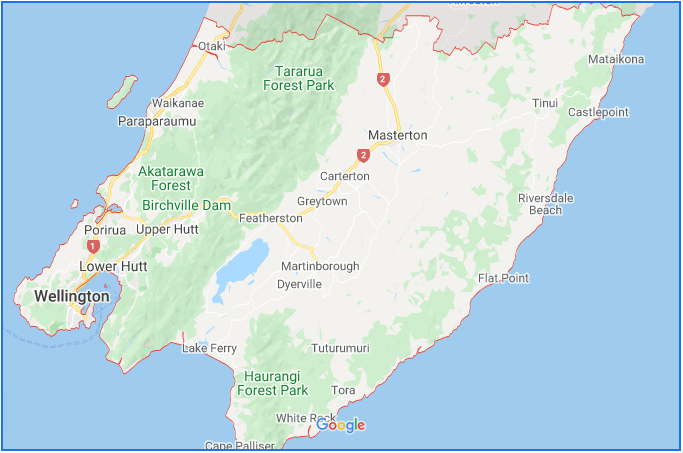 What if I have a problem? What guarantee do you offer me?
We guarantee that your cheese products will arrive on time and in a high standard. If failure of delivery occurs, or goods are not received in a condition that Zany Zeus feels is of its high quality standard, we will investigate the issue and a decision will be made to replace or exchange the item.
Please contact us as soon as possible if you have a problem with your order.
Due to the perishability of our products we are unable to have products returned. If you have a quality issue or your product was damaged during shipment, we need to be contacted by email within 48 hours of receipt of the product. You will need to provide us with order details such as product description, date received, package tracking number, contact number and the nature of the quality issue or damage.
We will not cover instances when you are not home to receive the parcel, or where you place an order that is not within our delivery zone. Please contact us if you need to confirm if we deliver to your address.
If an item is returned to us as a result of an incorrect address provided by you, we can ship new product to the correct address at an additional cost to you. Due to the perishability of our products, you will be responsible for the cost of the new product and we will cover the additional shipping.
How can I contact Zany Zeus about my website order?
What methods of payment are accepted?
We accept VISA and MASTERCARD credit card payments through our secure online checkout as well as Google Pay and Apple Pay.
How can I contact Zany Zeus about becoming a trade customer?
If you would like to become a trade customer and stock or use our Zany Zeus range for your business, please contact sales@zanyzeus.co.nz.
Can I freeze Zany Zeus products?
We don't recommend freezing any Zany Zeus product because it can change the integrity of the product.
Are Zany Zeus products made with pasteurised milk?
Yes, all Zany Zeus products sold on the website and in store at our Retail Shop are made with pasteurised milk.